The government hope that this consultation will inform a new England Tree Strategy which they say they will publish later this year. The strategy will set out policy priorities to deliver our ambitious tree planting programme. It will focus on expanding, protecting and improving our woodlands, and how trees and woodlands can connect people to nature, support the economy, combat climate change and recover biodiversity. This will ensure that trees are established and managed for the many benefits they provide for people, the economy, the climate and nature itself.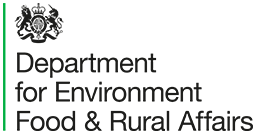 The National Gamekeepers' Organisation will be studying the consultation and responding to it before the deadline on 11th September 2020.
The government not only want the views of organisations but they want your views on how they can significantly increase tree establishment and woodland creation to support nature recovery, clean growth and the commitment to achieve net zero carbon emissions by 2050. They also want your views on how to protect existing trees and woodland, bring more woodlands into management, use them to support the economy, and engage more people with trees and woodlands.